They moved to the Twin Cities for job relocation from the East not knowing if they would stay, or even like it. Soon they were nestled into a cozy rental home in Minnetonka, their jobs were running on track. Their rental was an older home, charming, but begged fixing. That's when they began thinking about what they really wanted.
It started with, "If we want to stay in Minnesota, let's put down roots." Keith and Angela began to think about starting a family, building community, making friends. After looking at a few older homes, they explored some new construction communities. The more that they searched, the more they realized that a new house has advantages that would make their lives easier. What was most appealing, besides a massive gorgeous new kitchen, were the built in energy efficiency savings, and a sense that there would be a new community? They wouldn't have repair projects, and there was a truckload of storage space. It was a gamble, you never know who is moving in, but they reasoned that those people would probably want the same things that they were looking for.
Instead of months of planning and digging a hole in the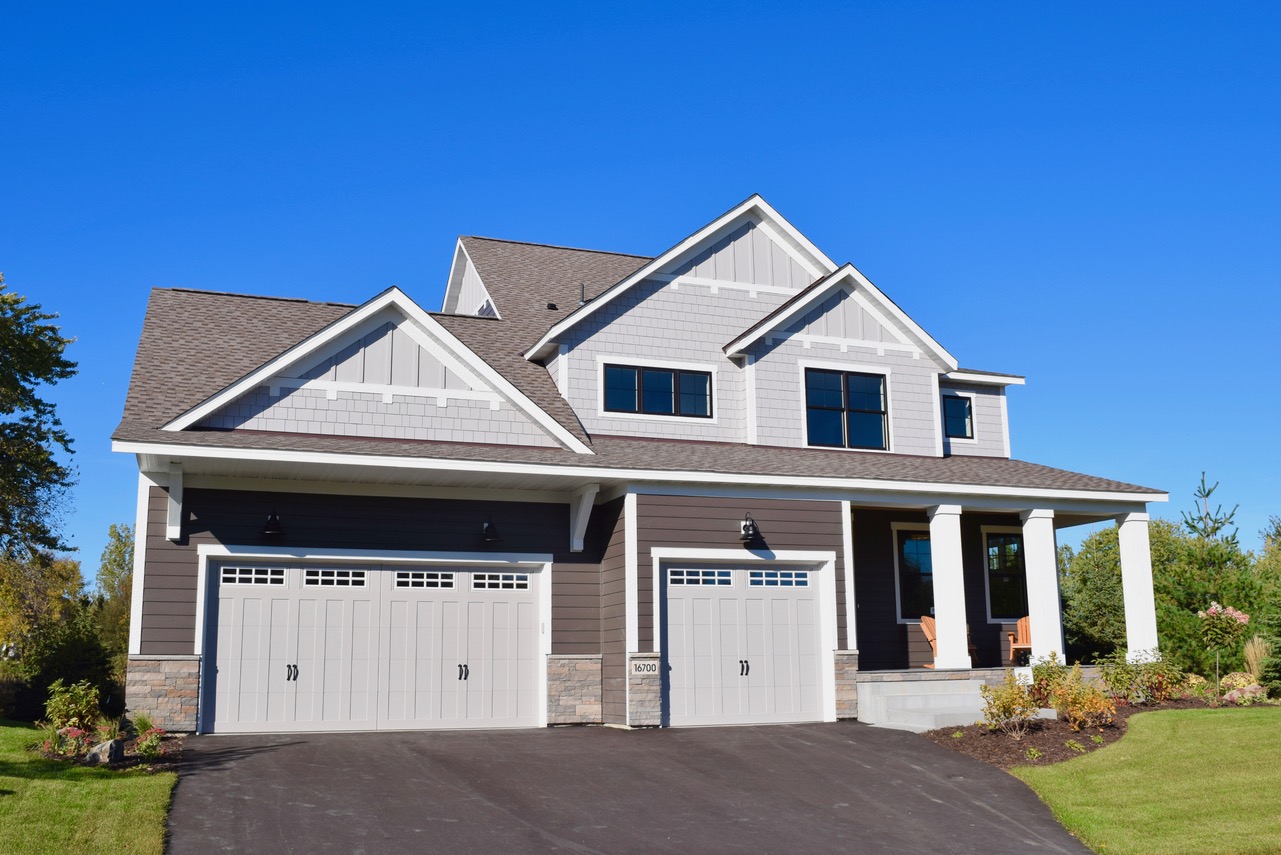 ground, they decided on an existing move in ready home. The kitchen has two islands. Both cook, love to entertain, and concluded that it was right for two 'cooks in the kitchen.' There were minor changes that they asked the builder to make; new back splash behind the stove, and add a boot bench in the mud room. They bypassed the six months of planning and having to make gazillions of choices, schedule changes. It was a move in ready within the time it took to process their loan. The rest was decorating.
Fast forward – two years, their lives have grown around the house. They welcomed a daughter who fills up and completes their home, their family. They've added a deck, made friends, built community complete with impromptu ugly sweater parties, egg hunts, kids playing together in the front yard gives them exactly the life that they were hoping to build. Even though the paint is barely dry on some of the newest homes, there is a sense of everyone watching out for each other. Some neighbors work with the city to keep everyone up on new shops, roads, and even created a Facebook page where they can share. If Keith has to travel for work he has peace of mind knowing that his home and family are secure. He knows that the house is running smoothly, that his daughter is being raised surrounded by friends, and that his wife is content growing their lives in their new home.
If your future could talk to you, would it be telling you about the dinners you'd be cooking in your gorgeous new kitchen for friends in your new home? Would it tell you about all the energy savings and low maintenance you'd be enjoying. If your future is whispering in your ear that now is the time to start planning, give me a jingle. We'll explore together, you, me, and your future.