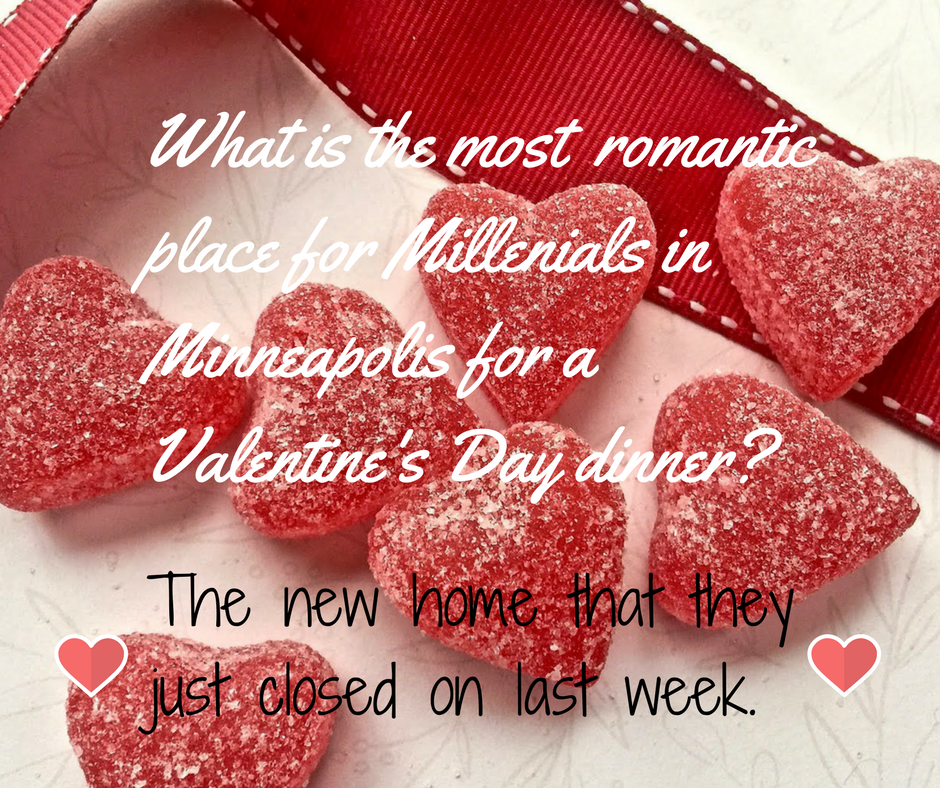 Where's the most romantic place for Valentine's Day dinner in Minneapolis for Millennials?
In the new home that they closed on last week.
Skip the crowded restaurant, the exhausted waiters, and over priced dessert. Cozy up in your new home, make memories. This is why you bought a home of your own. What's really important here is that you are building your dreams together on your own terms. Start now.